Posted by Best Aprons on 31st May 2014
The success of a new restaurant can be a hit or miss. Some very experienced restaurant owners have restaurant concepts fail. On the other hand, someone who has never owned a restaurant before can experience immediate success. According to Cornell University and the National Restaurant Foundation, there is about a 60% failure rate for restaurants within the first 3 years of operation. There is no formula for creating a guaranteed successful eating establishment. Here are a few mistakes aspiring restaurateurs make and the pitfalls they face in hopes to avoid these restaurant-opening hazards.
Bad Location
As a restaurant owner, you could have a great concept, delicious food, and an excellent staff, but if your location is not ideal, it can deter many customers from trying or returning to your restaurant. High accessibility and visibility are important factors to consider when determining your location. Many owners sacrifice the location for a cheaper rent, and it's just not worth the risk.
No Unique Selling Point
This next stumbling block can go hand in hand with the location and competitive landscape. What sets your restaurant apart from your major competitors in your area? Good service and food are not considered unique selling points, as many of the nearby restaurants are relying on the same attributes. Offer a unique quality in the culture or the atmosphere to guarantee your customers will keep coming back rather than take their business elsewhere.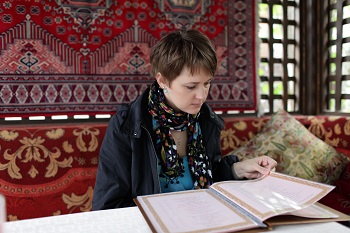 Large Menu
Many owners attempt to please everyone with the menu. Menu items are bound to change and some customers might not take well to it. However, it isn't wise to simply add or remove items based on customer suggestions. Often times the menu is too large, and the identity of the restaurant can be confusing or lost on its customers. Large menus can lead to other obstacles such as larger inventory management, longer order times, and the need for more personnel to prepare the food. A smaller, more concise menu brings focus to your restaurant concept.
Undercapitalization
This is one of the biggest reasons restaurants fail. Many owners assume that just because they have a great concept, they're immune to running out of resources. It's always best to overestimate the amount of capital you'll need to run your business, especially in the opening process. Set aside extra capital for each phase of opening for contingency purposes. Be conservative with your sales projections and anticipate more money required.
If you're in the process of mapping out your new restaurant idea, we wish you the best success and hope you can avoid these pitfalls! Best Aprons has an array of high quality kitchen aprons for your staff at an affordable cost. Just visit www.bestaprons.com to browse take the next step in opening your restaurant today!