Posted by Best Aprons on 28th Jul 2014
Why a Kids Apron Makes a Great Gift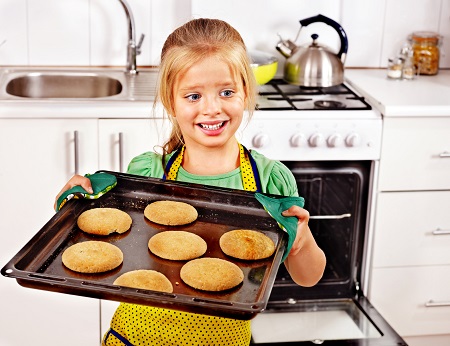 Shopping for a gift for children can be very easy or very difficult; what do you get for the child that has all the toys, bikes, and clothes she wants? We'd like to suggest something that you might not have considered yet. If you're looking to pick up the perfect gift for your child – or someone else's child for that matter – look no further than a quality kids' apron. A child's apron is a fun and practical gift that can be used for a variety of different activities and is perfect for bonding with mom or dad while helping out in the kitchen, yard, or garage.
A Gift that Keeps Giving
Think about what a kids' apron accomplishes: it provides protection for the child's clothes. So really you could say that you are playing your part in preserving all of the subsequent clothes that are bought or gifted for the kid! Our children's aprons are made from the same durable restaurant-quality materials that are used in our adult aprons. These aprons are designed to resist stains and odors, and can hold up after countless cycles in the wash.
No more ruined clothes or frustrating messes. Well, no more messes on the area protected by the apron anyway. When it comes to the rest of the house, you're on your own!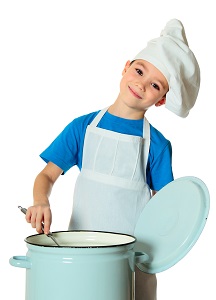 Endless Fun
A kids' apron will protect the child's clothes in a variety of settings: cooking in the kitchen, working in the garden, tinkering in the garage, working with arts and crafts, you name it. You'll be able to enjoy countless activities with your child without stressing about damaging substances finding their way on to the child's clothes. Children will be children, and they love to make a mess, so why worry about it?
Great Selection
A kids' apron wouldn't be a very fun gift if you couldn't find it in your child's favorite color. Best Aprons carries a wide selection of apron styles and colors for children so you can find an apron that suits the little one's personality. We offer playful colors like green, pink, blue, red, orange, yellow, and purple, as well as more functional colors like white, black, silver, brown, and khaki. We even have children's bib aprons and cobbler aprons in various sizes, with optional pockets if you wish.
Shop Today
Take a look at our kids' apron selection for yourself. You're sure to find an apron style that will make the perfect gift. Your child will be excited to put on his or her favorite apron whenever it is time to help out in the house or out in the yard, or have fun with arts and crafts. Our aprons are made from durable, quality materials that last, and we think you will appreciate our affordable prices. Shop our selection of aprons today!