Posted by Best Aprons on 2nd Jun 2014
Homing in on your restaurant concept is dependent upon many factors. Location determines your target market, what kind of owner you want to be will determine the operational strategy. Here are some helpful tips to help you define your restaurant concept.
1. Decide On Cuisine
This is perhaps the most important element. Your menu is what's going to attract customers in the first place. Everything from which types of ingredients you'll use to how the food is prepared should come into play. There are many paths you can take when determining what type of cuisine to serve. You can take a classic type of food and put your own spin on it, or combine different types for a unique fusion. Just be careful not to combine too many genres of food together as it could confuse the customer and lose the restaurant's overall culture.
2. Set Target Market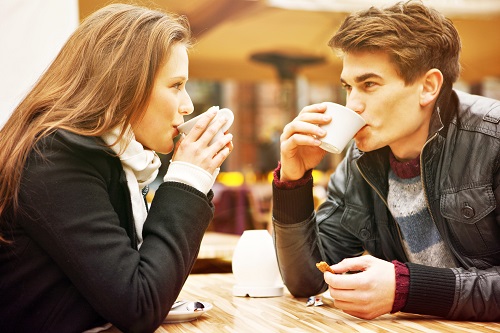 Location is a huge factor in determining your target market. If you're trying to cater to retirees with disposable income, a gentrified location wouldn't be ideal. Figuring out which demographic you'd like to cater to will determine much of the subsequent factors in deciding on a concept such as the overall vibe, how you'll serve the food, etc. There are many tools in searching the demographics in your area such as your local chamber of commerce or small business bureau. Researching if your area can support your concept will create a foundation for your restaurant's success.
3. Determine Operational Strategy
Once you've laid out your cuisine and target market, you can now determine your operational strategy. It's also good to ask yourself how involved you want to be as the owner. Will you greet your guests at the door and seat them? Do you like to cook and want to be involved in the kitchen? Will you be wearing the same cobbler aprons as your serving staff? These factors along with the determining which of the following categories you want your restaurant to fall into will determine your operational strategy.
Fine Dining: This type of restaurant usually includes a pricey menu, lavish decor, exceptional service, and prominent chefs.
Casual Dining: Casual dining establishments provide full table service and often a full service bar. Casual dining restaurants can range from chains or indepently owned.
Fast-casual: These restaurants are typically chain restaurants with a similar business model to that of fast-food restaurant but with higher prices and quality of food. Most of the food prepared at fast-casual restaurants are done so within the restaurant, unlike fast-food restaurants.
Fast Food: Fast food restaurants are based on a quick-service strategy. The dining room may have basic decor, counter ordering, and waste baskets for customers to dispose of their food when finished eating.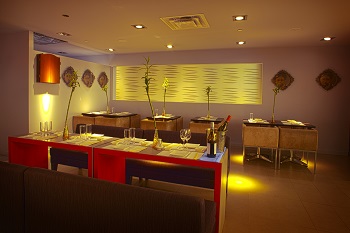 4. Create the Ambience
When creating your restaurant's atmosphere, just look to the human senses. Taste, being the most important factor, can be optimized by making sure you have talented chefs and cooks that can deliver consistently satisfying dishes. What will your restaurant sound like? With acoustics, you can manipulate the sound in your restaurant however you choose. Do you want soft music to be playing in the background, or do you prefer the bustling sounds of parties talking throughout the restaurant? Many restaurants feature open kitchens where patrons can enjoy the sounds of food being made. Visuals can be determined by the lighting, use of color, decor, and uniforms. Waiters and waitresses serving guests in classic, crisp cobbler aprons can go a long way in exuding professionalism. Smells can be enhanced with aromatics. You are the artist and can use these tools to paint the picture of your restaurant.
5. Finishing Touches
Once you've mapped out these attributes you can then begin to tie all the loose ends. Will your restaurant have alcohol, take-out, or delivery? How many people will you need to hire? If you're in the process of defining your restaurant concept Best Aprons is a great go-to for great quality aprons at an affordable price. Adorn your servers in our cobbler aprons with a soft Cotton/Poly blend fabric and distinguished look. Head to www.bestaprons.com for all your cobbler aprons and service wear needs!