Posted by bestaprons.com on 3rd Jan 2017
At Bestaprons.com we pride ourselves on making all our solid color aprons here in the US.
US made aprons are much more than just aprons made here in the US.
Our aprons are of consistently high quality and fit. We ensure this by working with the latest technology to cut the material we ensure that the fit and cut are always the same. The manufacturing plant is state of the art and staff are trained to the highest levels.
Our solid color aprons are made from the same material. Our high quality, restaurant quality aprons are made from the same material. Therefore it does not matter if you purchase a popular waist apron or a fashionable long European bistro apron for your staff the color will be the same. How great is that when you do not have to worry about the color match. You can combine aprons across styles and designs and still ensure that the color and quality is the same.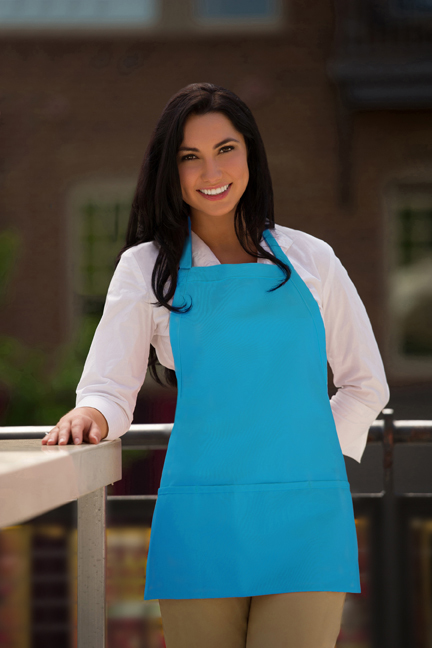 Our customers know this and this is one of the reasons why they come back day after day and select Bestaprons.com as their preferred vendor for their apron programs.