Posted by Best Aprons on 15th Aug 2014
Simple is in! White Coats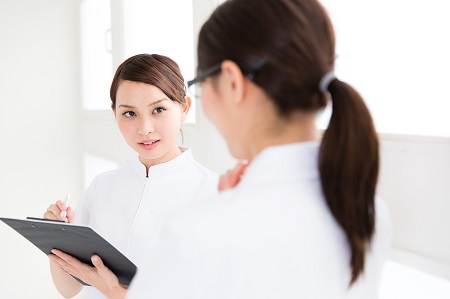 Sometimes when it comes to wearing clothes protection like a coat or apron, or just sporting a look in a personal or professional setting, simple can be the best way to go. This is why you find white coats in so many different settings such as in doctor's offices, dentist's offices, optometrist's offices, hospitals, professional kitchens, coffee shops, retail spaces, and more. What is it about a white coat that makes it so ubiquitous in so many fields?
Simplicity is Huge
One thing white coats have going for them is that they are just simple. There is no worrying about the subconscious effects of any given color, and there is no need to harmonize colors with any décor. White works just about everywhere, and that is why you see it everywhere. Plus, it is pretty difficult to ruin an outfit by combining the wrong color with white: it works with pretty much anything, which is convenient when you have to put on a white coat in a workplace.
Classic Associations
White is traditionally associated with purity and cleanliness, and offers reassurance with its presence. Workers in the medical field, lab workers, chefs, bakers, and many other professionals use white as the primary color for their attire for this reason. If you're not sure what type of wardrobe to outfit your staff, white coats are often a good bet for a variety of settings.
Perfect Outdoors
White reflects sunlight, which makes it a perfect color choice for those working outdoors. Of course, it takes a little more than wearing white coats to counteract the worst effects of a hot climate, but wearing white definitely helps relieve some of that heat.
Utility
Part of the advantage you get from the simplicity of white is that you can use a white coat in a variety of functions and you don't have to worry about the coat getting dirty or worn out. You can easily wash white coats in bulk over and over again and you don't have to worry about them breaking down or creasing. Our coats are made from durable materials and you can expect this reliable workhorse garment to last as long as you need it.
Shop Now
If the simple, crisp appearance of white appeals to you, why not shop for a couple of coats for your wardrobe, or to outfit your staff? Best Aprons offers affordable, quality coats in white that are made with tough and stain-resistant materials. Your coat will look fantastic for a very long time to come. So shop today for your own white coat!